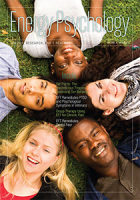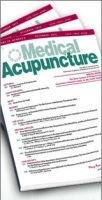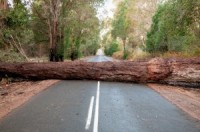 EFT (Emotional Freedom Techniques) Remediates PTSD and Psychological Symptoms in Veterans: A Randomized Controlled Replication Trial

Linda Geronilla, Lorna Minewiser, Phil Mollon, Marilyn McWilliams, & Morgan Clond
Energy Psychology Journal

​November 2016

Some Roadblocks to the Dissemination of Energy Psychology Research
Lorna Minewiser, PhD, CHEP

ACEP Blog Nov. 6, 2014

Case Report: Six sessions of Emotional Freedom Techniques remediate one veteran's combat-related PTSD
Lorna Minewiser, PhD

J. Medical Acupuncture (in Press)

Abstract:'

Posttraumatic stress disorder (PTSD) is a common condition among veterans and is often regarded as treatment-resistant. Emotional Freedom Techniques (EFT) combines brief exposure therapy with acupressure and has demonstrated efficacy for PTSD in other trials and meta-analyses. This study recruited 58 veterans who scored 50 or greater on the military PTSD checklist (PCL-M), indicating clinical symptom levels. Participants were randomized into a Treatment As Usual (TAU) wait-list group (n = 26) and an experimental group (n = 32), which received six one-hour EFT sessions in addition to TAU. The mean pretreatment PCL-M score of participants was 66 ± 7.4, with no significant difference between groups. The EFT group demonstrated a significant reduction in PCL-M score from 65 ± 8.1 to 34 ± 10.3 (p < 0.001), while subjects in the TAU group showed no significant change. The TAU group was then treated with EFT and groups were combined for analysis using linear mixed effects modeling. In the combined EFT group, posttreatment PCL-M scores declined to a mean of 34 (–52%, p < 0.001). Participant gains were maintained at three and six-month follow-up, with mean six-month PCL-M scores of 34 (p < 0.001). Psychological conditions such as anxiety and depression also declined significantly, as did physiological markers of insomnia and pain. An effect size of Cohen's d = 3.44 indicates a large treatment effect. These results replicate those obtained in an earlier investigation, and indicate that EFT is an evidence-based practice that is highly effective at reducing symptom severity in veterans with PTSD.
Abstract
Background: Reports show high rates of PTSD in veterans who served in the Gulf Wars.  Emotional Freedom Techniques (EFT) is an evidence-based practice that is highly effective at reducing symptom severity in veterans with PTSD.  The case report here is of one of the veterans who participated in a replication study of the first Veteran Stress Research Study conducted by Church, et al. Results of that study demonstrated that EFT is highly effective at treating the psychological symptoms of PTSD.  Similar results have been found in the replication study conducted by Geronilla, et al.
Case:  Report of RM, a young Marine Reservist who served in Iraq and returned with PTSD.  He participated in the Veteran Stress Project replication study where he received six sessions of Emotional Freedom Techniques (EFT). EFT is explained and a sample treatment session is described.  A discussion of some of the changes that have occurred for RM is included.
Results:  His PTSD scores dropped from a high clinical score of 60 before treatment to 40 after six sessions and to 22 at 6 months follow-up. His insomnia which had been at clinical level improved as did his pain and measures of psychological distress measured in the SA-45.
Conclusion:  Six sessions of EFT dramatically reduced PTSD scores and improved RM's life. He continues to use it to manage any stress in his life. 
I was asked to write an article for the Association for Comprehensive Energy Psychology blog.There has been much more research into Energy Psychology than has been published because the sceptics have bloced pblications.  Read more about it here. 


The Healing Codes: A path to peace? One coach's perspective

International Journal of Healing and Caring Jan.  2008
Abstract

Dr. Lorna Minewiser, a Healing Codes Coach, describes the Healing Codes program using Dr. Benor's list of common factors in healing. She cites research by Dr. Bruce Lipton, which appears to substantiate the process underlying the Healing Codes.

The description of how Dr. Alex Loyd discovered the Healing Codes and how they seem to work is followed by Dr. Minewiser's experience with the Healing Codes. Interviews with several of her Healing Codes clients are included.

She concludes that the Healing Codes process can help people change their beliefs about themselves and their world and find peace. The Codes may also heal at a deep spiritual level, as Dr. Loyd claims.